Trading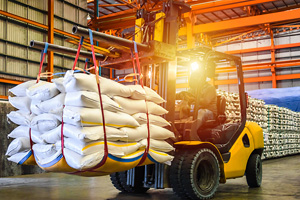 We trade primarily food additives and feed additives with many countries, using the global network of the Mitsubishi Corporation Group.
We handle a range of items, and provide products and services that meet our customers' demands based on our many years of experience and achievements.
Food additives
We offer a variety of products to a broad range of domestic and international customers, including polysaccharide texturants, acidulants, natural colorants, and flavoring agents.
Feed raw materials
We have varied types of vitamins that we sell to customers in Japan.
Industry
We offer Rochelle salt, a coated pharmaceutical raw material manufactured by Tartaros Gonzalo Castello in which the Company has a shareholding.
Food additives
Polysaccharide texturants
Tartaric acid
Natural colorants
Flavoring agents
Potassium L-bitartrate
Egg-white lysozyme
Processed egg products
Feed raw materials
Various vitamins
Carotenoid pigments
Calcium phosphate