Brewed Seasonings and Liquors Business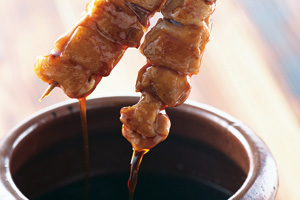 Our lineup includes a wide selection of products, such as wine, mirin, Japanese sake, Chinese liquor, liqueurs, and other ingredients using traditional liquor brewing technologies. We also have a range of brewed seasonings for various cooking needs as well as ethanol formulations used for increasing product shelf life and sanitation. We propose optimum products for customers' every need.
Brewed seasonings and fermented liquid seasonings
Unique brewing liquid (raw sake)-based brewed seasonings that perfectly bring out the flavors of adjuncts have various uses for cooking. Brewed seasonings are made by leveraging the Company's brewing technology developed over many years and help our customers deliver outstanding tastes in diverse ways.
Liquors
Our lineup includes mirin commonly used in all kinds of cooking, as well as wine, Japanese sake, Shaoxing wine, and Western liquor for confectionery. They remove the smell of fish and meat and create a rich flavor by bringing out the best of the ingredients.
Ethanol formulations
Ethanol formulations have outstanding sterilizing and bacteriostatic powers due to the synergistic effects of alcohol and auxiliary agents. We propose optimal products according to customers' uses, ranging from increasing the shelf life of processed foods and noodles, to sanitation uses.
Brewed seasonings and fermented liquid seasonings
NISHIKIAJI™
SAKASHIO™
CUISSON™
AJI UP™
ALFS™
LAPHUS™
NUKASHIBORI™
Liquors
Japanese Sake Haruzakura
Sake flavored liquor Ukarejishi
Shaoxing rice wine Gu Yue Long Shan
TRINITY™ Wine

BONCOOK®
Baked Wine
ARBUONO™

TRINITY™ BRANDY
TRINITY™ RUM
Ethanol formulations
Meiol™
A-Quick™
Merfresh™