Cosmetics Business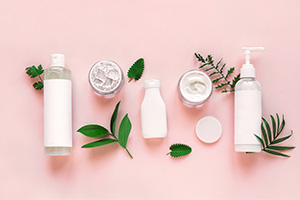 In cosmetics that provide beauty, health, and spiritual enrichment, in addition to those products being safe and of high quality, there is growing demand for sustainable product design that takes into account the environment and society.
In our cosmetic raw materials business, in cooperation with our subsidiary Vitamin C60 BioResearch Corporation, we are working to develop our own products with the SDGs in mind, in addition to distributing cosmetic ingredients produced by our partners.
The Group's Cosmetics Business Company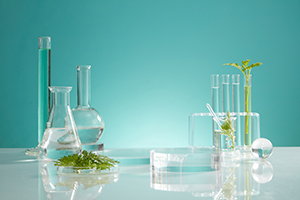 Vitamin C60 BioResearch Corporation
Vitamin C60 BioResearch Corporation is the top manufacturer in the world making and selling fullerene as a cosmetic raw material.
From 2020, we began selling a new plant-based fullerene. Sourced from carefully managed forests in Japan, the materials are made into products using hydroelectric power, a renewable energy source, and have been favorably received a as cosmetic raw material that also contributes to the SDGs.